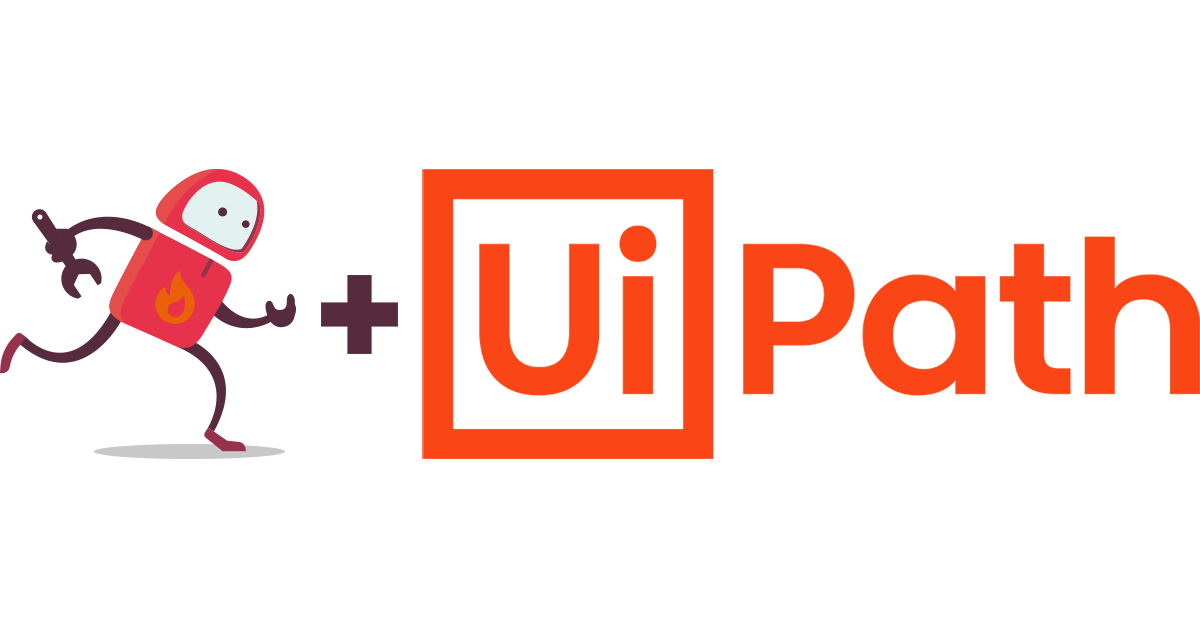 HotPMO are passionate about automation. That is why we have partnered with UiPath to bring you the best automation solutions to accelerate your business.
Who are UiPath?
UiPath are leaders in the Robotic Process Automation (RPA) space. They describe their platform as the world's first platform for hyperautomation. That sounds like a bold claim, but what does it mean? UiPath started in 2005 with ten people in Bucharest. Their CEO Daniel Dines has grown the company to one that has over 3000 employees and a global network of partners and facilitators, including HotPMO. Their mission goes beyond simple automation; they believe that RPA can be a truly transformative experience that can liberate people and accelerate human achievement.
The numbers support their vision. They have grown rapidly, with offices in over 30 countries, 35,000 certified developers, and, after their series E venture capital investment round, have a valuation of $7bn. Daniel Dines doesn't see growth slowing down. In his words, "Bill Gates used to talk at Microsoft about a computer in every home. I want a robot for every person".
UiPath Gartner Magic Quadrant
UiPath was one of 18 software companies evaluated in Gartner's Magic Quadrant report for Robotic Process Automation Software. It was placed highest and furthest in the Leaders quadrant for both ability to execute and completeness of vision.
The report makes particular reference to UiPath's high number of integrations with major products and applications covering BPM, process mining, and AI. Gartner also noted that in their customer reference survey, users gave UiPath mostly above-average scores across almost all dimensions of customer satisfaction.
Common applications for Robotic Process Automation
RPA is used across business departments to achieve efficiencies and to ensure accuracy. Examples of how RPA is used across the organization include:
Automated onboarding processes
Data scraping from CVs submissions
Processing invoices and receipts
Report preparation and dissemination
Updating CRM, HR and PPM systems
Screen scraping from legacy systems
Sending emails to nudge or chase responses
Processing and merging financial data
Issuing refunds
Key Benefits of using UiPath for your RPA Implementation
There are several benefits to using UiPath for your RPA Implementation.
Open to learn
There is nothing worst than investing heavily in technology, only to find yourself saddled with expensive charges for changes and future development. Anyone who has worked with PPM, CRM, or ERP systems will be familiar with the problem! Therefore it is refreshing to see that UiPath offers its learning platform for free. Anyone who wants to learn RPA can download the community edition of the UiPath software, and start their learning journey over at the online UiPath academy. If you want to learn RPA, the course offerings are broad. And the courses don't just focus on the needs of developers! After learning the basics, including Data scraping, screen scraping, and drag and drop automation, you will find tailored learning paths available for business analysts, solution architects, and more. This open approach to learning allows organizations to upskill their teams to support their implementations in-house and go on to develop internal centers of excellence.
Those who want to make a career of automation, machine learning and artificial intelligence, can study towards the UiPath Certified Advanced RPA Developer (UiARD), an accreditation backed by a proctored practical exam.
Open to use
If you are learning, experimenting, or if you are a small business, the Community Edition of the UiPath platform allows teams to start automating tasks for free. If you are a larger organization, then trial versions can be made available for building automations before making any investment. If you are want to trial
UiPath RPA, get in touch with us today
.
Rapid Results with UiPath
Select a process that is ripe for automation, and get automating. RPA achieves rapid results by allowing you to target RPA exactly where it is needed. Identify the bottlenecks in your business processes, and focus on rapidly automating them. RPA can emulate a human being at the keyboard. This behavior allows you to create processes that can fire up legacy desktop applications, transfer data to and from cloud-based systems, and process emails. This targeted approach requires no code changes to existing applications, meaning development teams do not have to be distracted from developing the features that your customers want to see.
According to UiPath research, 88% of UiPath deployments finish in 6 months or fewer. At HotPMO, we have seen small implementations achieve tangible improvements in speed and quality in a matter of weeks. What is it that makes UiPath so rapid to deploy? There are several reasons:
The intuitive, visual automation canvas;
Built-in recorders that can quickly create workflows by monitoring user actions;
Hundreds of configured activities to drag-and-drop, from scraping data, to interrogating desktop apps, to navigating menus and looping through repetitive process flows;
UiPath global support, and Forum with 43K members for speedy issue resolution;
Pre-built Analytics and Reporting with Kibana and Tableau;
Deployment configuration and upgrade tools.
If you want to hear real customer stories and examples of how rapid results can be achieved, then check out our quick guide to Covid-19 automation. In the article, we explore how RPA has been used by hospitals and other organizations as part of their pandemic response.
UiPath scales with you
RPA as technology is scalable. In an enterprise implementation, one or more robots can bere controlled by a central orchestrator. The UiPath Orchestrator manages the workload of each bot. The environment is fully scalable, with hundreds of bots being able to work in parallel, all receiving instruction from a central orchestrator. But, as we have found, it is rarely the technology that is the limiting factor when it comes to scaling RPA solutions. There are significant changes in mindset that need to happen along the way. These include making the shift from tactical implementation to strategic implementation, viewing RPA as a business solution rather than an IT solution, and remembering that even with technologies such as RPA, everything comes back to people. It is essential to take your stakeholders and employees on the journey with you, developing their skillsets as you go. At HotPMO, we take a holistic approach to RPA Implementation, with an emphasis on leaving organizations not just with a technology solution, but the ability to evolve and scale it to support the future too.
Embedded Cognitive AI Skills
UiPath has several embedded Cognitive Artificial Intelligence skills that integrate directly into your solutions. These skills allow bots to use machine learning to undertake activities such as template-less processing of receipts and expenses, invoice extraction and processing, and email classification. Some opportunities derive from analyzing user patterns, such as sentiment analysis, classifying inputs, and then routing them accordingly. Though conversational analysis, the sentiment of the text, chat, and voice inputs can also be used as input and can be used to identify new automation and efficiency opportunities automatically.
Ai skills are continually improving, with increasingly sophisticated and pragmatic AI capabilities to enable automation of increasingly complex cognitive tasks.
RPA creates better business process
UiPath RPA technology enables organizations to create business processes that offer improved IT Governance, Risk Management, and compliance. Often when implementing RPA solutions, we have found that only taking the first step of mapping a process out and considering all the possible 'edge cases' can have enormous benefits for organizations. Often people working through our discovery process identify more straightforward approaches and different use cases, leading to improved customer experience and greater transparency.
But there is more to it than that. When your process is well defined, it makes governance easier. When it is automated, it makes it easier still. Segregation of duties is easier to achieve, while secure credential storage means that you reduce the risk of individuals sharing passwords. From a data security perspective, logs are fully customizable, meaning transaction information or personal data need never be stored, reducing the risk of damaging breaches, and reducing the risk of falling into GDPR traps.
The significant advantage of RPA is the consistency of approach. A bot will not take shortcuts and bypass security protocols. Instead, it will follow the process, over-and-over again without getting tired or lax. By using bots in this way, we can reduce the risk of error and ensure business processes always remain within the bounds of compliance policies.
Faster Design and Implementation Equals Faster Outcomes
At HotPMO, we often say that we help organizations deliver the right things faster. That's one of the reasons why we partnered with UiPath. They share our belief that we must always be seeking faster outcomes. The key to achieving results is the enablement of people who will use the bots. When HotPMO embarks on a UiPath implementation, we don't just focus on the technology and processes. We focus on people. The intuitive nature of UiPath means teams can quickly grasp how it works, and can even start building automation of their own. The UiPath Studio tool visually documents business processes in a way that is easy to understand and interact with. This level of interaction serves two purposes.
Working collaboratively with people in the team who run the processes means that solutions are rapidly prototyped and implemented.
When teams understand how automated processes work, they are better able to embrace them and support them in the future.
During design and implementation, we will work closely with your team to understand how processes are used. This process mining allows us to determine the best approach and to understand which elements of the process require the most manual effort. By zeroing in on these areas, hybrid processes can be deployed rapidly with part of the work run by humans, and sections completed by UiPath Robots. Using this approach, organizations and operators can see outcomes faster than ever and can measure the improvements to the processing time as more and more elements are automated.
Connected community
UiPath has complimentary and comprehensive training in their academy. They also have an active online community forum where experts and novices get together to help each other solve problems and achieve their outcomes. At HotPMO, we regularly organize Meetups and other community events to bring like-minded people together from a variety of organizations and sectors to share ideas, deepen understanding, and collaborate.
Fast Development
Developing UiPath Robots is fast using the UiPath Studio. The automation software has built-in recorders that can create workflows from user actions. There are also drag-and-drop activities to automate enterprise apps.
Using HotPMO's rapid implementation approach, we work with you to rapidly spin up automated process flows. We start by identifying very thin slices that can be automated to support humans. We iterate from there, building up to fully unattended bots that can work in the background. With each iteration, people get more of their time back. This allows them to spend more time with customers, more time innovating, and more time away from the drudgery of repetitive processes. With our exploration workshops, basic processes elements are built in less than 48 hours, allowing you to demonstrate value to stakeholders from the get-go, before committing to further investment.
Integrations
One of the most potent aspects of RPA is the ability to build processes across your existing business applications. API integrations directly interact with SAP, Oracle, Dynamics, Office365, ServiceNow, Remedy, and many other systems. These integrations allow RPA tools to rapidly merge or transfer data between systems ensuring (for example) your PPM software is always up to date with your finance and HR systems.
HotPMO, UiPath and you: A tri-party alliance for success
Embracing RPA is more than merely adding another software tool into your organization. It is a change in mindset. The software promises a lot, but it is only when you change your mindset that you truly benefit from the freedom that automation can bring. HotPMO works with organizations to deliver the right things faster. UiPath automation is one pillar that helps us achieve that. We work with you to understand the value streams in your organization and identify the areas that are ideal for acceleration with RPA. We help your team understand the potential benefits and support them on their upskilling journey. We help you prioritize automation opportunities and select the projects that offer the maximum value for your RPA investment. Finally, we help you by providing ongoing support and guidance on the next steps on your automation journey.